Award-winning collections specialists with over 35 years' experience resolving complex commercial disputes worldwide
Introduction
Increasingly, global clients are contracting CCI Credit Management (CCICM) to resolve specialised, cross-border, high-value accounts worth up to £100 million.
With such multi-national accounts and portfolios, CCICM can mobilise its full range of core debt collection and ancillary legal, credit, and asset recovery services to maximise your revenues while protecting your reputation.
Specialised
CCICM specialises in collecting high-value, commercial debt all over the world. Frequently, these accounts involve complex contractual disputes, fraudulent debtor entities, or those who are simply in financial difficulties.
Our specialist team of experts is quickly able to get to the root of the issue and prepare strategies accordingly, calling upon a vast array of resources depending upon the requirements of each individual case.
Global Reach
Another reason for our success is our ability to operate globally. Many of our cases are in the third or developing world, Asia, and the CIS. While countries in these areas may present their own unique challenges, we have the resources on the ground to ensure the full range of options is available to secure the best outcomes for our clients.
Experience Pays
The team comprises of lawyers, accountants, and expert negotiators who are all vastly experienced in resolving complex commercial disputes. Typical account values range from the hundreds of thousands up to £100m. They know how to resolve issues quickly and bring about the best possible outcome in the most cost-efficient manner.
Innovative Solutions
One reason for our success is our ability to deploy a wide range of solutions all over the world. If we cannot achieve an amicable outcome, we can litigate on a fixed- or contingent-fee basis.
We use expert investigators and law firms to identify and freeze global assets, and we provide financial restructuring. In short, we are able to deliver solutions tailored to the individual needs of the account.
Gambling Portfolio
One of the world's top four accountancy firms requested CCI Credit Management handle a very large global portfolio – many thousands of mixed-value files worth tens of millions of pounds – accrued from mainly Asian consumer gambling debts on the financial markets. After scoping the portfolio, a CCICM Director visited China and Hong Kong to develop specific collection strategies for the Asian market.
Most Successful Ever!
A Director and our Overseas Collections Manager then devised a highly-bespoke service – including tailor-making Non-Disclosure Agreements with suppliers, and specialist results reporting – to recover 10 times the anticipated debt value!
In terms of business impact, the accountancy firm has since described this portfolio as "the most successful collect-out operation" in their history!
Ultimately their bank client was delighted with the service CCICM provided and repeat business ensued.
Litigation
Litigation
Clients can pursue debt claims globally using CCICM's litigation services. We can manage your whole case from pre-action letters and commencement of a legal claim, to enforcement of the subsequent Court judgment or arbitration award.
We do this while maintaining a positive dialogue with the debtor to increase the prospect of recovery and negotiate an early settlement wherever possible to reduce costs and maximise returns.
CCICM obtain judgments and arbitrate awards in the most challenging of circumstances. We have the capability to enforce across multiple-jurisdictions using asset-tracing and international Freezing Orders.
Senior In-House Counsel
Our experienced litigation team is headed by a specialist senior In-House Counsel with a background of 20 years in private practice in contentious and non-contentious legal work. Having worked in the international debt recovery arena for many years, our In-House Counsel – together with our litigation team – have a results-focused approach to the recovery of national and international claims where pre-legal options have been exhausted.
Litigation Funding
Litigation Funding
High-value, cross-border claims can be lengthy, complex, expensive to launch, with potentially serious adverse cost implications – unless properly and professionally handled.
Sometimes the risk involved with such proceedings is simply too high. CCICM has developed an innovative solution to meet precisely this challenge. We have created a team of expert litigators, insurers, and funders who will take the whole financial risk of litigation upon ourselves. This solution is ideal for claims where they may be risk of a successful defence, or where the creditor simply lacks the funds to pursue the claim. Essentially it is a no-win no-fee litigation service.
Advantages to Clients
All legal, management, and enforcement costs are fully-funded, so you pay no up-front or ongoing fees.
It is risk-free. Unless we collect the monies owed, there is no cost.
We are incentivised to succeed. Because we are only paid from recovered funds, it is very much in our interests to ensure we recover all that is recoverable. Clients appreciate the fact that we are financially-invested in the outcome.
You benefit from our expertise. CCICM works with the best professional litigators, arbitrators, and investigators in the relevant fields to ensure the best possible outcome.
CCICM is able to locate and freeze assets all over the world.
Our panel has recovered hundreds of millions of USD against sovereign, and state-owned entities, as well as private organisations.
Process
Case Analysis
CCICM analyse the merits of a claim and the likely prospects of success. At the same time we make an assessment of the probable cost of litigating the case from commencement through to recovery.
Funding
We work with specialist funders to create the right funding package for each specific case. Our collective experience enables us to accurately assess risk, which results in very competitive pricing.
Insurance
To ensure that the litigation is genuinely risk-free, we secure an "after the event" (ATE) insurance policy which ensures that you pay no legal costs, including those of the other side.
Pricing
We make a pricing proposal which includes two fees – the cost of funding the case and the cost of managing the case. All fees are payable out of recovered funds. Our fee is a percentage of the sum recovered after all costs have been deducted. It is therefore in our interests and yours to ensure that the most cost-efficient route to recovery is pursued.
Strategy
In our experience, there is no point litigating unless there is a clear strategy to turn the judgment into an enforceable award with sufficient realisable assets to enforce against. We work together to develop a clear strategy, using our expert investigators, to identify assets all over the world. Once we are in a position to proceed, we will typically engage one large international law firm with sector expertise who will work in conjunction with local counsel. This allows us to maintain quality and to control costs.
Commencement
We release the funds and commence the process. This is your case and you remain in charge throughout. Our lawyers are there to manage the litigation process, but you will be consulted on all material developments. Our aim is simply to assist you to secure the maximum payment in the shortest possible time.
Litigation
All of our law firms are selected on the basis of their expertise in the relevant field and their position in the marketplace.
Enforcement and Recovery
Our funded solution always includes a clear strategy to monetise the award or judgment. Usually we identify assets before litigation commences and monitor them throughout the process, so that we can freeze them when we need to. Our ability to locate and freeze assets globally is among the key reasons we are successful.
Case Conclusion
You decide at what stage the case concludes. We do not tell you how much to accept on a settlement offer or that you must proceed for the whole sum. Once there is an acceptable level of repayment, we then charge our fee.
CCICM's panel of experts has recovered hundreds of millions of $US against sovereign, quasi-sovereign, and state-owned entities, as well as private organisations.
Trade Credit Insurance
Trade Credit Insurance
CCICM has worked in partnership with many of the world's major trade credit insurers (ECAs). We know this work is rarely straightforward.
Our recoveries solutions for our ECA clients includes:
Global debt recovery.
Financial Re-structuring and Turnaround processes.
Insolvency including Funded Insolvency options.
Asset-Tracing, Site Visits and Expert Reports.
Negotiating settlements.
Litigation and Litigation Funding.
Re-marketing returned/unwanted consignments/offsetting demurrage fees.
Insolvency
Insolvency
CCI Credit Management (CCICM) can provide Insolvency solutions to aid recoveries, where a client's debt is undisputed but, despite collection efforts, the debtor has failed to pay. CCICM has developed a range of services – using formal and informal Insolvency processes – to maximise the recovery for a client from a debtor company showing signs of distress.
These services include:
Refinancing & Turnaround
CCICM partners with a business advisory service to explore re-financing and turnaround solutions. This works where a debtor company may be asset-rich, but experiencing cash-flow problems or requires short-term finance to cover a slow period of trade.
Winding Up & Bankruptcy Petitions
Funded UK Winding Up and Bankruptcy Petitions apply where the costs can be recovered from either the debtor company/individual to prevent petition proceedings; or from the insolvent debtor company's/individual's assets, after the making of Winding Up or Bankruptcy Orders.
This process can be used with a view to recovering assets from both UK and international companies that have significant assets in, or are connected with, the UK.
Petitions Process – Advantages & Disadvantages
As with all legal proceedings however, there are advantages and disadvantages to the petitions process, depending on different factors and circumstances.
Advantages:
Cannot put in a defence purely to delay payment.
Is more likely to incur higher lawyer costs, encouraging early settlement.
Has their bank account frozen once the Winding Up Petition is advertised, so forcing negotiation.
Normally pays well within the 8-10 weeks it takes to serve a petition; whereas a defended claim form can take 6-18 months to get a judgement.
Control of Insolvency proceedings
In the event the debtor itself attempts to place the company into administration to avoid compulsory liquidation, the Winding Up Petition means that an actual hearing of the application for the administration would have to take place. This means that rather than with a simple form-filling exercise, you as the creditor would be able to influence the insolvency process at that hearing.
A company can only have one petition against it at a time, so if we present one first, other creditors cannot.
Costs shared rateably between all creditors
Winding Up and Bankruptcy Petition costs are paid as a first charge on the insolvent estate and spread rateably between creditors. However, with a claim form, creditors pays all the costs themselves which would not be recoverable and form part of their unsecured claim on any subsequent insolvency of the debtor.
Disadvantages:
CCICM can only use this process where the debtor has no arguable dispute to at least £750 of the debt for Winding Up Petitions, or £5,000 for Bankruptcy Petitions. The petitions process can become expensive however, as can Litigation, so it is best to recognise problems early and withdraw the petition, if a dispute comes to light or you reach an agreement with the debtor.
This aggressive form of collection may adversely affect the future relationship with the debtor.
Insolvency Practitioners (IPs)
CCICM partners very effectively with UK and international Insolvency Practitioners (IPs) to quickly identify formal Insolvency procedures – such as liquidations, administrations, and company voluntary arrangements – that aid recoveries from a distressed business.
We work with the IP to:
Identify additional creditors of a distressed debtor company to facilitate the instigation of such procedures where required.
Ensure the Insolvency procedure is begun as quickly as possible; and
Maximise recoveries for our clients.
Review Asset/Debt Ledger
CCICM will work with the IP once appointed and any secured lenders of the debtor company, reviewing the business records to identify what is collectable from the asset ledger/book debts or debt ledger and realising those collectable debts as quickly as possible.
CCI Receivables Recovery (CCIRR)
CCICM has launched a new, in-house, specialist service in 2019 called CCI Receivables Recovery (CCIRR). Led by a hugely-experienced and highly-regarded consultant, CCIRR offers Account Review, Collect-Out, and Credit Management Advisory support.
Where it is apparent that the residual asset/debt ledger will be more challenging to recover and/or may take a prolonged period of time, CCICM can provide a debt purchase service for an IP/lender to swiftly curtail protracted realisations.
Identify/Contact IP
When CCICM is instructed on a debt and further investigations reveal that the debtor company has already entered a formal Insolvency process, CCICM identifies the appointed IP and makes immediate contact. This ensures your debt is acknowledged and registered in the list of creditors.
This service is vital to ensure you maintain your creditor rights in any Insolvency, can have a say in the process, and so maximise recoveries through potential dividend payments.
High-Value International Accounts
CCICM partners with international accountancy firms to explore both cross-border informal and formal Insolvency procedures for the recovery of high-value international debts. We also use other holistic solutions and negotiations between stakeholders – such as Alternative Dispute Resolution, including Mediation – where appropriate, to provide a 'one-stop' for recovering your international high-value debt. This is useful where you prefer a less-contentious approach, and/or traditional cross-border litigation is too risky or likely to fail.
CCI Receivables Recovery (CCIRR)
CCI Receivables Recovery (CCIRR)
CCI Credit Management (CCICM) has partnered with a hugely-experienced and highly-regarded consultant to create a new in-house service in 2019 called CCI Receivables Recovery (CCIRR). Since leaving 'big four' accountancy firm KPMG, it was an open secret that Witold Chojnowski wished to remain active in the receivables recoveries arena. Witold has known CCICM as both a supplier and client for over 10 years, and since June 2018 had partnered us on a number of debt collection assignments. This has now led to the formation of CCIRR to combine our unique strengths and excellent reputations.
Services CCIRR provide include:
Reviews of Accounts Receivables – including investigations, account monitoring, and recovery strategies.
Collect Outs – recovering your money – on assignments of any size.
Credit Management advisory; and
Accounts Receivable outsourcing.
Please contact Witold Chojnowski on: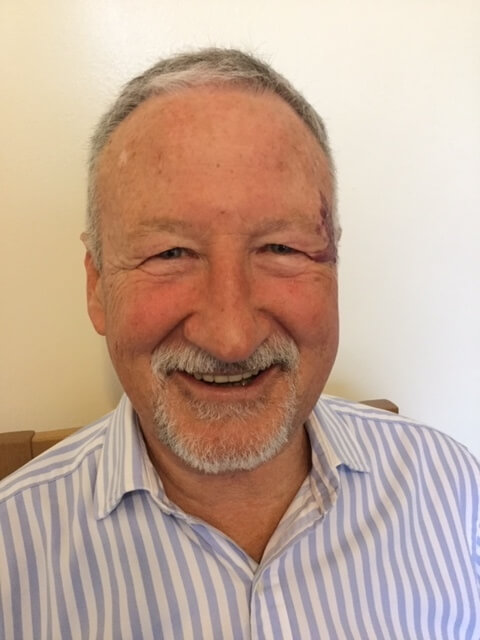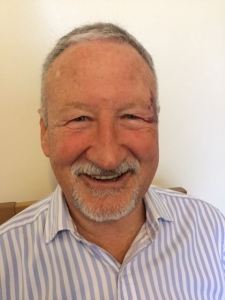 T: +44 07979 518112
W: www.ccicm.com
Asset Searches, Investigations, and Recovery
Asset Searches, Investigations, and Recovery
Whether a client of CCI Credit Management (CCICM) has already obtained a Court Judgment or arbitration award or not, frequently the greatest challenge to recoverability of your debt is identifying, locating, and realising assets from which the debt can be discharged.
CCICM has specialists all over the world with vast experience in locating concealed assets. Whether it is cash in an offshore account, property investments, shell companies, or assets being held by third parties, we have the expertise to locate and, where required, obtain international Freezing Orders to prevent assets being dissipated.
Re-Marketing Assets
Do you have unpaid goods either delivered to a client or stuck at port?
We can help mitigate your losses and realise as much as that residual value as possible.
Re-Marketing Assets
Frequently when a client's goods remain unpaid, they have been delivered either to the customer or are stuck at port with unpaid demurrage fees. However, those goods may still have significant value, and it is CCI Credit Management's (CCICM) job to mitigate your losses and realise as much of that residual value as possible.
Alternative Buyers
Of course, CCICM can arrange for the return of your goods; but we can also identify alternative buyers who will quote for the goods and settle all outstanding fees as part of the transaction.
Many exporting companies from all over the world use this service to very effectively mitigate their losses.
Fully Managed Re-Monetisation Service
Global Network of Buyers
Return-of-Goods-Service
Mitigate Losses
Immediate Global Response
Industry Leading
No Success/No Fee
Call our experts today.
UK & International Tracing
UK & International Tracing
CCI Credit Management (CCICM) offers its own UK and international tracing services, both in-house and via our trusted overseas network.
Over 35 years CCICM has developed the breadth of knowledge and expertise needed to trace your debtors and establish positive contact wherever in the world they may be located. Ensuring that we only ever offer value for money, our expert team will only recommend a trace where there is a good chance of success.
Legal & Ethical Boundaries
Naturally CCICM only operates in the most compliant and ethical manner. We understand that reputation is everything and we never compromise on quality. We have all the 21s​ t​-century resources – legal and ethical policies and practices, and the latest technology – within our head office to secure the highest-quality results. Tracing rules vary from one country/state to another, so CCICM abides by relevant national codes where they may differ from our own.
Turnaround Times & Charges
CCICM's systems are flexible and so capable of extremely fast turnaround times. Our trace and collect charges are fixed depending on the type of client, though negotiable discounts are available for volume and value. Where necessary – for example in some harder-to-operate overseas countries or depending upon contingencies such as a vague address – we can co-ordinate the services of a local, external, tracing agent at a reasonable cost.
Credit Reports
Credit Reports
CCICM offers a wide variety of credit reporting and financial investigation services to clients either as part of the collection process or as a stand-alone service. With over 30 years' experience in this sector we have the systems in place to undertake the majority of requests ourselves as well as a vast network of reliable and trusted contacts we can call upon if anything out of the ordinary is requested.
Consumer Credit Reports
CCICM is licensed to provide consumer credit reports in relation to debt collection cases placed with us. Credit reports are undertaken usually at the end of the collection process and used to provide insight into a consumer's residence and credit status as well as show adverse credit information such as County Court Judgments and Bankruptcy. There is a small fee for this service.
Commercial Credit Reports
For debts placed with us we provide free company reports to our clients. These can be supplied both during and at the end of the collection process to help us decide whether legal action is a viable option. We can also supply Credit Reports to our clients for any cases not placed with us – there may be a small charge for this service.
Land Registry Searches
Land Registry searches are commonly requested by our clients in order to assess the viability of legal action. Normally they are requested as part of a pre-sue assessment but can also be provided at any time and not necessarily in relation to a collection case. There is normally a small fee for this service.
Employment Searches
Another invaluable pre-sue report to help us decide on the likelihood of legal action being successful. Employment searches are usually requested by our clients once the pre-legal collection process has been exhausted. However we can provide this report at any time during the collection should you wish to fast track a case to litigation. There is normally a small fee for this service.
International Credit Reports
With partner offices in over 90 countries and relationships with other information providers we are able to supply a wide range of international commercial and consumer reports. Availability and price varies depending on the country. Typically these reports are requested at the end of the collection process in order to reduce costs. However they can normally be supplied as a stand-alone service.
Special Investigations
For higher value debts we have the contacts and resources to make in depth investigations in most of the countries where we have a partner office and even in some where we do not. These reports start at around £150.00.  Costs vary depending on location, the required outcome, information required and turnaround time.
Site Visits
Site Visits
Although the majority of our collections are undertaken by conventional methods, it sometimes becomes necessary to perform site visits in order to interview the customer, serve documents, confirm residency prior to legal proceedings, value property etc. We normally provide this service as an option to our clients if we have failed to obtain a response from the customer using all alternative methods of contact.
Where this service is requested you can rest assured that our approved panel of field agents meet the highest compliance standards. They hold FCA Interim permission and are all thoroughly trained in the principles of TCF.
Neighbourhood Enquiries
In the event the agent is unable to meet with the customer they will make discreet enquiries to try to ascertain if the customer is still resident or employed and to gather any additional information that may assist in the recovery of the debt.
Full Report
All agents provide us with a full report on every case. The length of time the final report takes depends on the number of visits and the location of the customer.
Full UK Coverage
For UK site visits we provide a full service in England, Wales, Scotland and Northern Ireland. Republic of Ireland is also possible but the price depends on the location.
International Coverage
Site visits are available in many countries, however availability and prices vary depending on the country and location of the customer. We usually quote for this on a case by case basis.
Photographic Evidence
Our agents will always endeavour to provide photographs of the property. This provides invaluable insight into the type, value and condition of the property.
Repeated Visits
If our agents are unable to meet with the customer on the first visit they will return up to a total of three times, visiting in the evening and at weekends.
Interview
If requested, our agents will interview the customer to try to ascertain if there is any valid reason why payment cannot be made and encourage the customer to engage with us in order to settle the debt.
Process Serving
Field agents can deliver legal or any other documentation to the customer.
Legal & Fiduciary Services
Legal & Fiduciary Services
UK & Overseas Law Firms & Fiduciary Debt Collection Service
This service centres around the 'no win – no fee' recovery of overseas law-firm and fiduciary debt.   We have been working in this field for over 25 years and have recently acquired an un-paralleled capability to considerably increase the scope and reach of our offering. CCICM have engaged with The Connolly Partnership. Mike Connolly, their founding partner, has an enviable 25+ years working in all aspects of Credit Control, Debt Recovery, and Related Law to the legal profession and he specialises in offshore recoveries. This also extends to the fiduciary debt market, and Mike counts many of the worlds' leading law firms and providers of fiduciary services as Clients.
The service is discreet and extremely effective and is underpinned by over a quarter of a century of collection successes and acquired best practice. Much of the money we recover can be characterised as 'too old to collect' or perceived as 'uncollectable' 'and may even be debt that our Clients have made provision for a write-off, or, actually written off already.
We are often asked to collect more recent balances where the client has determined that our service is a far more cost-effective solution than a fee-earner or Partner using valuable billing hours chasing outstanding amounts.
Email:
Tel: 01766 772288
Mobile: 07375 374914
Opening Times
Monday to Friday

08:45 to 17:00
Ancillary – Legal Services
Ancillary – Assets & Credit Services