The Global Debt Recovery Solution For A Global Economy
Professionalism and Quality
Pre-legal no win no fee globally
No setup charges
Multi-award winning
Worldwide compliance
Global coverage
International Network Of Agents
Over 2000 agents, serving more than 130 countries from 90 offices
CCI is the founder and exclusive UK partner of International Credit Exchange (ICE) – the world's largest network of international debt recovery and trace agents.
The ICE network gives us an unrivalled ability to trace, collect and litigate worldwide.
Our case management system provides clients with full online access ensuring complete visibility of all processes, as well as the facility to remote audit from anywhere in the world. Additionally our account managers are always on hand to ensure you are kept fully informed.
We act for a broad range of clients, including small to medium sized enterprises, multinational corporations, banks and Government agencies, all of whom appreciate our professionalism and quality of service. Our global No Win No Fee pricing structure means we provide the best value for money solution everywhere in the world.
More than 2000 people and 90 offices worldwide
Collections in over 130 countries
Local presence maximises success rates
Specially trained commercial collectors
Good customer relationships maintained
Over 30 years' experience in all sectors and strata of business
Award winning collections specialists with
over 30 years' experience resolving
complex commercial disputes worldwide
CCI works with over 75% of hospitals and trusts in the UK
Unrivalled sector experience
ISO 27001 security management system: Your data is safe with us
CCI authorised and regulated by the FCA
Treating Customers Fairly built into every process
Your reputation is safe with us
Tuition fees, loans accommodation and library charges collected in the UK and worldwide
Compliant collections globally
UK and international tracing service
We pride ourselves on our ability to offer a wide and diverse range of services to aid you in your debt collection needs. As well as having a dedicated legal department we also offer comprehensive tracing and site visit services.
Legal Services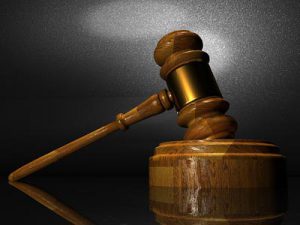 We may recommend litigation when pre-legal debt recovery methods have been unsuccessful. We'll always fully discuss and agree this with you before proceeding.
Our in-house legal department works with an approved panel of solicitors to move your case seamlessly through the litigation cycle, with the aim of making the process as cost efficient as possible.
CCI Credit Management Ltd,
The CCI Centre,
Snowdonia Business Park,
Porthmadog,
LL48 6LD,
United Kingdom,
Tel. Numbers:
Sales: +44 (0) 1766 772288
Collections: +44 (0) 1766 771166
Client Care: +44 (0) 1766 772285
Legal: +44 (0) 1766 772287